Gardeners London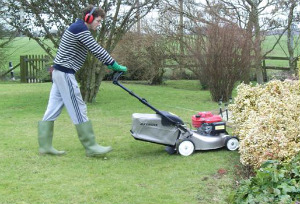 Are you searching for somebody to design your garden and make it look in perfect order every season no matter the weather? Need regular maintenance of your outdoor area? Deluxe Cleaners Ltd. can help you be in control with what's happening in your garden. We are gardeners in London and can shape the space outside your house the way you want it, add the things you want to have there and keep all the landscape tidy and organised. Our company is devoted to gardening. We have been here for a long time and always offering clients the greatest service and support. We are very proud to be serving areas within UK. Read more about us below.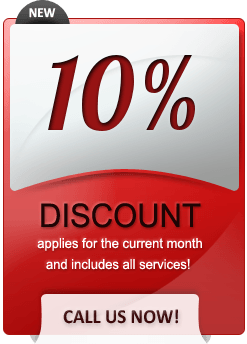 Gardening Services
Prices
Lawn Mowing
£16

£15/h

Hedge Trimming
£16

£15/h

Tree Pruning
on request
Gardening Services Include:
Lawn mowing and Hedge trimming
Tools and machines included
Flexible appointing hours
Affordable prices
Get an
INSTANT QUOTE

!
My garden looks truly outstanding!
Thanks for maintaining my lawn!
The best solution I could ever find for my garden!
Your gardeners are like gems. Thank you!
Q: Exactly what gardening services are included?
A: Our gardening includes a basic maintenance as well as professional services!

Q: Do you provide the machines needed for the service?
A: We do provide the equipment and our service is covered from professional gardeners!

Q: Are your gardeners trained for the job?
A: Our gardeners are professionals. They cover basic and professional services on daily bases.

Q: What are your working hours?
A: We work seven days a week with no time limitations and no additional cost!
Meet Our Cleaners
For years we have provided gardening services to our London-based customers. The city has numerous vast green spaces that need to be taken care of. Our company is perfect for this. With our amazing carefully-selected staff and appropriate machines we can turn any green area into a good-looking and organised garden. Our services include mostly hedge trimming, tree pruning and lawn mowing. Grass needs cut. The problem is it needs cutting more often than your hair does. If you are afraid that your busy schedule does not allow taking care of the grass, don't sweat it. We have a solution for you. Using our gardening services in London you will be able to have a nice and lovely garden, designed according to your requirements and desires.
Check out our amazing offer:
Affordable prices
Friendly and courteous staff
Flexible services
Excellent customer care
24/7 live support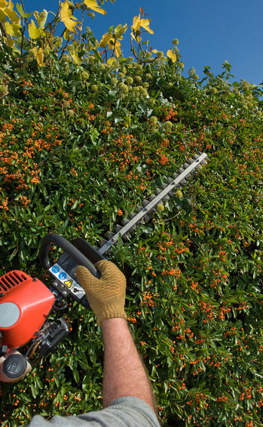 One aspect of our gardening includes tree pruning, which involves both young and mature tree pruning. As far as old trees are concerned, there are always some dying or dead branches that need to be removed. Thinning is not recommended here unless the crown density requires it. Reduction in branches may be done only to improve the shape of the tree but the interior should be preserved. Here at our company we are very experienced and trained to do this. We can assure you that your trees will receive only the service they need. Do not let amateurs deal with them. Only professionals can ensure proper care.
To keep your lawn healthy you need to give it proper mowing. Our gardeners are very skilled at lawn mowing and know how to cut your grass the right way. We also offer hedge trimming. Regular maintenance of your hedges will keep them tidy and will also stimulate their growth. We have all the right tools to give your outdoor space a beautiful and expensive look. No more overgrown areas. Our teams will transform your garden!
Areas We Cover:
To make things better, we offer low costs and extended working hours. Just so you know, we are available seven days a week and we tend to work during bank holidays. Our services are customised according to your needs and schedule. Don't worry about your outdoor area, we promise to keep it neat and beautiful.
For ground maintenance in London book our high-quality services. Get in touch with us.