Gardeners London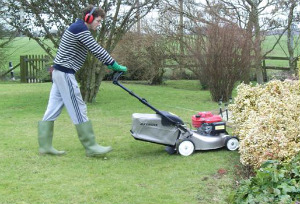 A beautiful and properly maintained garden can always make any house look welcoming, attractive and with a very high value. On the contrary, a brown, patchy and messy lawn and hedges can make even the most beautiful property look shabby and with a low value. This is why you should pay attention to the lawn mowing and the hedge trimming. Achieving a perfect look for your garden can be pretty difficult if you don't know how to mow and trim the right way. But there is no need to worry about that. I have a few tricks for you which will help you achieve the best look for your garden.
Clean your instruments
If you want to improve the work of your mower you must clean it at least two times during the mowing season. This will not only help you to maintain the proper work of your mowing instrument but it will also prevent any lawn diseases.
To clean the deck of your lawn mower, you must first empty the gas tank and unplug its wire. The next step is to place the mower on its side. Grab a hose and spray the deck with a strong jet of water. This will help you to wash off the dirt and cut grass that was stuck to the blades of the mower. Once you are done with this step, use a brush and a soapy water to wash the rest of the dirt. Rinse with water and let the mower dry completely.
If you are using garden shears for the trimming of the hedge, you should wipe them after every use and this way you will prevent the grass stains. You can also disinfect the blades by using rubbing alcohol.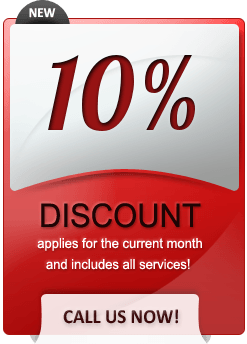 Gardening Services
Prices
Lawn Mowing

£

45/h

Hedge Trimming

£

45/h

Tree Pruning
on request
Gardening Services Include:
Lawn mowing and Hedge trimming
Tools and machines included
Flexible appointing hours
Affordable prices
Get an
INSTANT QUOTE

!
My garden looks truly outstanding!
Thanks for maintaining my lawn!
The best solution I could ever find for my garden!
Your gardeners are like gems. Thank you!
Q: Exactly what is included in your gardening services?
A: Our gardening services include simple tasks like leave raking, grass cutting, and flowerbed weeding. However we also have the knowledge and equipment necessary to design your unique garden from scratch.

Q: Do you provide the machines needed for the service?
A:Yes, Deluxe Cleaners operate with our own professional equipment. What is more, our gardening service is performed by qualified personnel.

Q: Are your gardeners trained for the job?
A: Our gardeners are professionals. They cover basic and professional gardening services on a daily basis.

Q: What are your working hours?
A:We work seven days a week with no time limitations and no additional cost if we are booked on holidays.
Meet Our Cleaners
Don't rush with the trimming
If you want to achieve a good shape of your hedge, then I suggest that you use garden shears and trim it by hand. Do it little by little, in stages, and this way you will be able to achieve a good shape and you will have more control over the trimming. Trimming by hand also allows you to see the problem areas and take control of them. If the hedge is too tall or too big, you may use an electric trimmer.
Avoid the scalping of the lawn
A common mistake is scalping the lawn which is essentially cutting the grass way too short. This is bad for your lawn since scalping it may lead to easier spreading of lawn diseases. If you often scalp the grass, you are making it more vulnerable and it can easily make it more prone to damages from droughts.
Mow the lawn when it is dry
Mowing wet grass is difficult and often the final look is uneven and a true sore to the eye. Not only the wet grass is hard to be mowed evenly but diseases are easily spread when the grass is wet.
We can assist you with the following:
Cutting of grass
Raking of leaves
Treatment against weeds
Weeding of flowerbeds
Spring and autumn tidy ups
Shaping of hedges and brushes
Trimming of hedges and brushes
Sharpen your mower's blades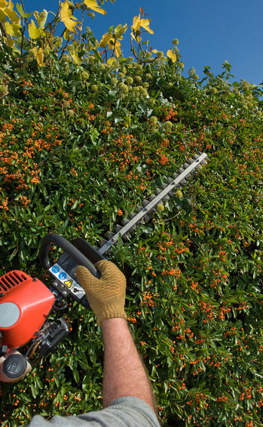 Make sure to sharpen your lawn mowers' blades a few times during the season of the mowing. This will help you achieve a clean cut instead of a jagged look which will make your lawn uneven and the fungal diseases will spread easier which will cause that awful brown colour of the grass.
I can promise you that your garden will look amazing if you follow these few tips and trick. Having a hedge and lawn which look perfect and symmetrical will give your house a picture-worthy and complete look. Whether you are trying to increase the value of your property or you just want to be the owner of an amazing home, I recommend you take a proper care of your garden.
#1 Cut your grass appropriately
Of course, if you rely on our gardening services on a regular basis, you will not have to cut grass by yourself. Otherwise, avoid cutting your grass too short – longer grass will prevent weeds from growing as they will not be able to get enough sunlight and grow.
#2 Weed after rain
As you have probably noticed, weeds grow a lot faster if they are nourished by rain. To avoid their growth and spread, try and weed after rain.