Domestic Cleaning London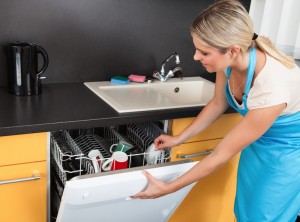 Maintaining their indoor surroundings clean is important for every family. High level of hygiene keeps the germs and bacteria away. Plus, it contributes to the wellbeing of everyone dwelling in the property. The feeling of coming home to a dirty house is probably familiar to everyone.
It can actually be pretty unpleasant and deprive you of peace of mind. As they say, when your living space is in order, your thoughts are in order as well. If you haven't spent much time around the house and now the situation is out of hand, relax and just start all over again.
Here are several ways how to boost home hygiene
Empty the garbage bin every evening and ventilate each room
Just like many other people, you probably also come home after work and start preparing dinner for your family. This involves cutting fresh vegetables, emptying food packages and some unpleasant smells accordingly. Leaving the garbage bin full during the night makes your kitchen stink and you discover this in the morning. To eliminate completely the bed smells, always empty the trash bin in the evening, when you are ready with all kitchen activities. After that, open widely the window in the kitchen and let fresh air in. Ventilate also the bedrooms every evening before going to bed and early in the morning.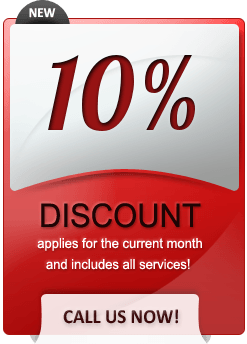 Domestic Cleaning
Prices
Regular Cleaning

£

20

One Off Cleaning

£

21

Deep Cleaning

£

22
Service specifications:
Wash-gloss work
Utmost attention to detail
Amazing availability of service
Professional and certified personnel
Use of environmentally friendly cleaning products
Get an
INSTANT QUOTE

!
Your cleaners are amazing. Thanks!
I've been using their services over an year now and I am completely satisfied.
Reliability and flexibility are the pros I value most in Deluxe Cleaners!
I don't know an easier way to maintain my home!
Q: Can I book your company if I need after builders cleaning services?
A: Yes, our technicians are familiar with the specifics of after builders cleaning and the company is supplied with the necessary equipment to deliver the best after builders cleaning in London.

Q: Are you limited in terms of time?
A:Our professional cleaning company has a minimum booking time of three hours. The service is not otherwise limited in time.

Q: How can I book your cleaning services?
A:You can book us either by phone by contacting our customer support team any day of the week between 8:30 AM and 6:00 PM, or by emailing our customer support team at your convenience.

Q: Will the same person come to my house every week?
A:We will make sure that your home is taken care of by the same cleaning lady/gentleman. This is how you can be sure that the service is regular.
Meet Our Cleaners
Clean on the go
When one is too busy, they tend to postpone the domestic chores. However, there are some small cleaning tasks that if tackled at the moment, will save us a lot of work later. Make it a rule to never postpone what you can do now. Wash the dishes always right after supper, fold the laundry directly after it has dried and clean any stains immediately. If you notice that the floor is unusually dusty, don't wait for the weekend but grab the vacuum cleaner and hoover it. In this way, there will be no hidden sources of grime in your home.
Organise an overall profound cleaning twice per year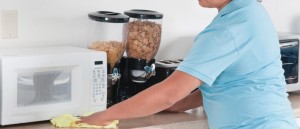 Dedicate one weekend to your living space and deeply clean every room. Degrease the kitchen as well as the appliances, wipe the cupboards and scrub the countertops. Hoover thoroughly all floors, paying special attention to the areas under the beds and furniture. If necessary move any big items. Take down the curtains and throw them in the washing machine. Wash the windows as well as the sills and frames. Such a deep cleaning is the best way to sanitise a home entirely. During the cleaning session, people usually stick to the same domestic chores, which means that some parts of the property remain dirty.
Clean the carpets and the upholstered furniture routinely
Another important rule. You can all rooms diligently but as long as the carpets are dirty you won't be able to ensure a high level of hygiene. Floor coverings are magnets for dust mites and therefore should be deeply cleaned on regular basis. It is advisable to leave this heavy task to the experts, who possess the necessary specialised equipment. The same holds true for the upholstered furniture. It also endures high traffic and accumulates dust as well as unpleasant odours. Organise an upholstery cleaning from time to time and regularly hoover the furniture with the appropriate nozzle.
Clean the bathroom twice per week
Another frequently used room in every house. If not maintained well, the bathroom may become a source of bacteria. Ideally, you should sanitise it twice per week. Disinfect the toilet seat, rub the sink as well as the shower cabin. Wipe the bathroom cabinet and any other surfaces. In the end, sanitise the floor with your preferred solution and replace the used towels with new ones.
#1 Use rooms accordingly Of course, it is easier to eat in the living room or in the bedroom while you are doing other things, but not using rooms accordingly will make your home dirtier 10 times faster. That is not the only reason why you should eat in the kitchen – it can help you strengthen your relationship with your family, too.
#2 Nightly cleanups – a must Spend 15 minutes every evening to wash the dishes, pick up garbage and put toys back where they belong. This saves hours of cleaning in the end of the week.
#3 Make the bed and keep items away from it One of our professionals advises that you make your bed every day, as this gives you a sense of accomplishment and motivates you to work harder throughout the day. In addition, our technician emphasizes on the fact that your bed is not a storage room – and that is why nothing except from pillows and blanket should be placed on it.