Domestic Cleaning London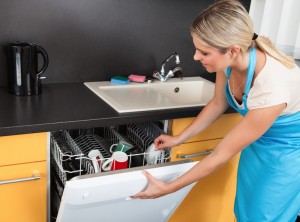 When you telephone us, skilled and experienced customer service staff will answer your call and will be able to help you immediately with your enquiry. We can offer you first class domestic cleaning services in London and Greater London. Our cleaners work seven days a week in order to satisfy your cleaning needs.
Right now having a domestic helper is not even a choice – in the last couple of years it has become a necessity. Most serious working people spend all their time in the office, and in the end of the day return home with hardly any energy left, not to mention desire to do more work. And let's face it – cleaning up around the house is not as easy a task as many would have you believe. Especially at the end of a hard workday, it is really difficult to get oneself going and do chores.
There is the question of the money naturally, but as most people can tell you, the prices in the cleaning industry have been steadily decreasing for a long time now. Yes, it is true that in the past having a domestic cleaner was something reserved solely for people with high income, but now the situation is completely different.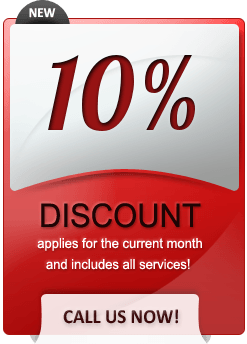 Domestic Cleaning
Prices
Regular Cleaning
£12

£11

One Off Cleaning
£13

£12

Deep Cleaning
£15

£14
Domestic Cleaning Includes:
Professional Cleaners
Affordable prices
Flexible appointing hours
24/7 Customer support
Get an
INSTANT QUOTE

!
Your cleaners are amazing. Thanks!
I've been using their services over an year now and I am completely satisfied.
Reliability and flexibility are the pros I value most in Deluxe Cleaners!
I don't know an easier way to maintain my home!
Q: What cleaning tasks are included in the domestic cleaning?
A: Our Domestic Cleaning is well organized and flexible. It includes a proper clean. We can also organize ironing services, change linen and empty bins!

Q: Do I need to be at home during the cleaning?
A: Most of our customers would prefer to have the service while they are at work. Its not necessary the Customer to be always present at the property. For your convenience you can advice us in advance with a list of tasks to be covered.

Q: Are the cleaning detergents included in the price?
A: We are able to offer detergents and equipment, however due to our experience our regular Customers would prefer to use their own during the regular clean! The reason is because different people prefer a different smell of the cleaning products and are used to use the same products at home.

Q: Will the same person come to my house every week?
A: We will organize for you the same cleaning lady attending your property on regular bases. This will make your service regular.
Meet Our Cleaners
Today anyone can afford to have a domestic cleaner help with chores around the house, and a lot of people have actually found themselves forced by circumstances to hire a domestic cleaner. If you are one such person, or even if you just do not feel like doing chores, even though you do have free time on your hands, call our cleaning agency, and allow us to help you. We employ and train the best domestic cleaners in the cleaning industry and get you in contact with them.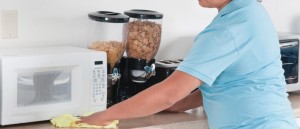 When you employ a domestic cleaner you soon find yourself with a lot of free time on your hands – time that you would otherwise have spent laboring. You can spend this time however you like – relaxing, going out with friends, or doing some after-hours work. It is your time, you decide what to do with it.
More Areas We Cover
And in case you are worried about the integrity of our workers – worry which is after all quite justified – we assure you that before employing anyone of the many candidates for positions in our agency, we put them all through thorough tests and examine their records and recommendations. And this is how it should be, after all these are people that you will allow to enter your home, the most sacred place in the world to you. In our cleaning agency we understand this, and we struggle to make sure that you get a qualified and devoted helper who will give your home what it deserves.