Carpet Cleaning London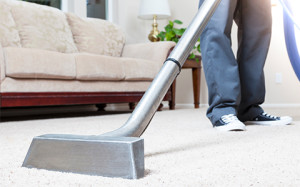 We offer our expertise, experience, quick turn around service and the best in class customer service with 100% Customer Satisfaction Guarantee on all work we carry out. Our super deluxe Carpet cleaning service will include a pre-Inspection, Moving Furniture, Pre vacuum heavy stain/soil treatment, mould treatment, allergen and pet odour removal, deodorizing and sanitizing, deep steam clean and Scotch Guard to get them back to a condition that you'd be proud to have your guests walk on!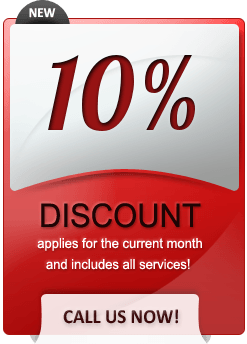 Carpet Cleaning
Prices
Landing Carpet
£11

£10

Single Room Carpet
£22

£20

Double Room Carpet
£28

£25
Carpet Cleaning Includes:
Professional Steam Cleaning
Tools and detergents included
Flexible appointing hours
Affordable prices
Get an
INSTANT QUOTE

!
Now my carpet is not only clean but looks like brand new as well!
Their carpet cleaning technicians are true professionals!
That's what I call "excellent service"!
Thanks for saving my favourite carpet. You are the best!
Q: What cleaning tasks are included in the carpet cleaning?
A: Our Carpet Cleaning is a full service with no time limitation. It includes a professional Carpet Steam Cleaning also called a Hot Water Extraction. We cover a property Steam Cleaning, a Stain Pretreatment Procedure and at the end we do extract up to 95 % of the moisture!

Q: Do I need to be at home during the carpet cleaning?
A: We don't insist the Client to be there during the clean. We do review as preferable someone to be there at end in order to inspect the result of the service and confirm a complete satisfaction.

Q: How long it takes to completely dry the carpets?
A: At the end of the service we do extract up to 95% of the moisture. This means that it will take up to 2 to 3 hours to have your carpet completely dry. Time duration may vary depending on the type of carpet you have.

Q: Are the cleaning detergents included in the price?
A: We do supply all the cleaning equipment detergents and tools.
Meet Our Cleaners
Settees, upholstered furniture and carpets are always liable to staining and they get dirty at a break-neck speed. There is nothing you can do to prevent a nasty stain on your furniture if you accidently topple a glass of red wine, and little you can do to oppose the inexorable and consistent toil of time that batters down your carpets and sofas. However, once you are faced with dirty or stained upholsteries and carpets, it does not mean you have to redecorate. It simply means it is high time you rolled up your sleeves and cleaned a little. No doubt, it is easier said than done, because presumably, you know little of cleaning techniques, and perhaps putting salt on top of a greasy stain exhausts your expertise.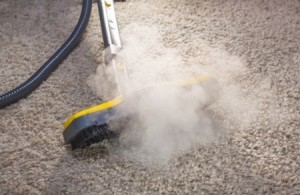 Today, you will not have to worry about this. Instead, you can always book a cleaning service that is affordable and professional. What is more important is that it saves you time and money? How you would ask? Simply, be stopping you short of buying new furniture just because the old settees and sofa – to which you are attached – have become dirty and threadbare. The truth is, there is nothing easier than to restore your "old" furniture to its original condition. The cleaning methods have advanced so much that today it is possible to extract grime from the very base of any type of upholstery and carpets and bestow the worn out fibers with rejuvenating freshness.
More Areas We Cover
You may protest that you take a particular dislike to the idea of rolling up your carpet or heavy furniture down steep stairs just to take it somewhere where they bleach and treat it with heavy chemicals that leave a pungent smell for days to come. No more! Our certified and fully-vetted specialists perform the desired service on site in your living room. How is this possible? Simple, technology has made such leaps over the course of last years that it is possible to reduce the immense power of cleaning methods with delicacy and more eco-friendly and child safe approaches.
The upshot of all of that is that you get a cleaned and dried carpet in the matter of couple of hours. We employ couple of different strategies when it comes to cleaning any carpet or upholstery. Steam cleaning is a method that "steams" your carpet and permeates its very base so that grime can be pushed to the top where it is simply dissolved and its remnants washed away.
For more solutions look us up online.