Home
»
End of Tenancy Cleaning London
End of Tenancy Cleaning London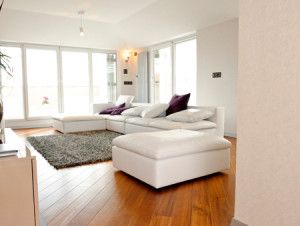 Changing homes brings challenges, excitements and a bag full of surprises. One of the greatest contributors to unhappiness is boredom, so moving out of your home can actually work great against it. All the accompanying responsibilities can keep you motivated and focused, and can definitely lead to a happier state of mind.
There is a lot to be said when it comes to moving homes, but there is one particular thing you should focus your mind and physique on. Cleaning prior to vacating the property. Yes, many people hate it but it is something which has to be done in order for the tenant to receive the full amount of his or her pre-paid security deposit. The end of tenancy cleaning is necessary and essential for keeping your money.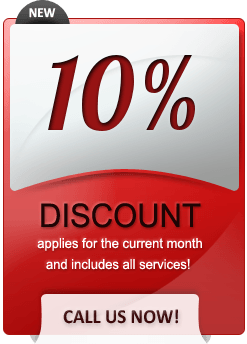 End Of Tenancy Cleaning
Prices
Studio Flat

£

89

One Bedroom Property

£

145

Two Bedroom Property

£

165
End Of Tenancy Cleaning Includes:
Clean appliances from the outside and inside
Clean all kitchen surfaces and cupboards
Mop floors and disinfect tiles (if any)
Professionally clean your oven
Clean sinks and taps
Get an
INSTANT QUOTE

!
Great quality and affordable rates. Thank you!
Property inspection went smooth and I got my deposit back. Thanks!
Thanks to Deluxe Cleaners I got excellent reference from my landlord!
My property is sparkling clean and ready for new tenants. That's great!
Q: What procedures are included in the end of tenancy cleaning?
A: Our End of Tenancy Cleaning includes a deep and proper cleaning of the whole property from top top to bottom with no exceptions! This is a comprehensive cleaning which is delivered by experts with a strong eye for detail. We will make your property sparkling clean.

Q: Is the End of Tenancy Cleaning guaranteed?
A: Our End of Tenancy is a guaranteed cleaning service. Our guarantee is valid for the next 48 hours after the completion of the job! When our technicians are done, a cleaning inspector will come and inspect what has been performed. If they find anything out of order, our cleaning company will send a team of experts for a re-cleaning session, all free of charge.

Q: Do I need to be at home during the end of tenancy cleaning?
A: It is not necessary for the Customer to be there during the cleaning. Our service is well organized and flexible. Of course, you need to be there in the beginning to meet our cleaning team and if possible at the end to inspect how the job has been done. Please note that any statements claiming that the service has been performed badly, will not be taken into consideration once our team has left.

Q: Are the cleaning detergents included in the price?
A: Our End of Tenancy Clean is a full service. Our price is always final and we never amend it on the day of the appointment. We do supply all the needed equipment, detergents and cleaning tools. That is our guarantee that the service is professional
Meet Our Cleaners
Why a professional cleaning company, though?
Many people get worried prior to moving out of a rented property because they know how many responsibilities are on the top of their heads and somehow the time is never enough. Then the most common thought becomes "only if I had more time". If you are a tenant, the truth is that you actually have time but only if you plan your end of tenancy cleaning in advance. It is not something which can be done at the last minute.
When you lodge at a new home, it is very likely clean and hygienic, isn't it? No doubt, all renters have the right to move into a clean property, however, most landlords use this move as a friendly reminder of how they expect it to be maintained during the tenancy.
Why us?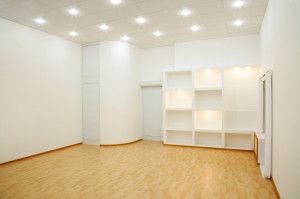 Having in mind that most people are not into cleaning at all and they neglect the weekly chores around their homes, when their tenancy agreements are about to expire, they start to feel nervous and stressed because they realise that the end of tenancy cleaning is big of a job. And then numerous regrets take place. What if I cleaned more regularly? Then maybe it would be a lot easier now? Tons of what-ifs but the damage is already done.
In your bathroom we will:
Wipe mirrors
Disinfect all sanitary ware
Clean all tiles top to bottom
Provide anti-mold treatment if necessary
We also won't turn a blind eye on your bedroom and living room:
Dust picture frames
Clean all doors and door frames
Clean windows and skirting boards
Vacuum carpets and mop hardwood floors
However, when you are moving out, you need to make sure the property you are vacating is just as hygienic and good-looking as when you first moved in (that friendly reminder!). Since changing homes is stressful enough, most landlords and tenants prefer turning to specialised service to fill in that role rather than cleaning on their own.
The end of tenancy cleaning is a lot more detailed and thorough than the regular cleaning. Yes, you can do it on your own but if you want to secure your deposit, the smarter decision is to benefit from the service industry. You are actually in charge of cleaning the property on a regular basis because if you are ignorant about the condition of it, a number of health hazard diseases, allergic reactions and mould can spread.
The landlord has the right to charge you for removing those. If you do not want to lose money (money which you can invest in more enjoyable things) take the utmost care of the final cleaning. Whether you plan to do it on your own or to book a professional end of tenancy cleaning services, that final cleaning must not be neglected.
Now when you already know the end of tenancy cleaning is necessary in case you are interested in receiving your security deposit in full and it is actually your responsibility to provide high levels of cleanliness, make sure to leave the property as clean as it was when you moved in.