Home
»
End of Tenancy Cleaning London
End of Tenancy Cleaning London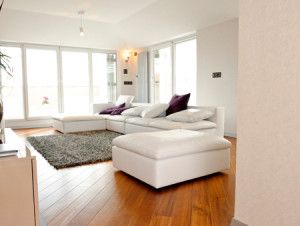 Are you moving out of your rental property in London? Tenancy coming to an end? Then you need end of tenancy cleaning from Deluxe Cleaners London – to clean your rental property when you vacate. Moving out of itself can be stressful enough, and when you have to get your property cleaned and the end of your tenancy this can be an added hassle.
End of tenancy cleaning is much sought-after service. If you change your lodgings often, it's a good way to make sure you will avoid squabbles with even the most petulant landowner. For those of you who live out of a suitcase, we know how much time is important, that's why we work to brisk schedules and strive to deliver quick bottom-line results. What's more the rates of the services are greatly reduced depending on how much work there is to be taken care of. This makes us a popular choice between many young people moving from one place to another.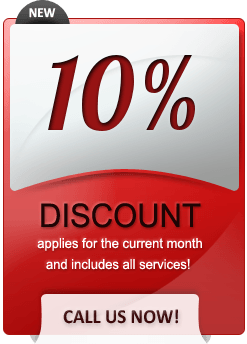 End Of Tenancy Cleaning
Prices
Studio Flat
£105

£94

One Bedroom Property
£148

£133

Two Bedroom Property
£172

£154
End Of Tenancy Cleaning Includes:
100% Deposit Refund Guarantee
Tools and detergents included
Flexible appointing hours
Affordable prices
Get an
INSTANT QUOTE

!
Great quality and affordable rates. Thank you!
Property inspection went smooth and I got my deposit back. Thanks!
Thanks to Deluxe Cleaners I got excellent reference from my landlord!
My property is sparkling clean and ready for new tenants. That's great!
Q: What procedures are included in the end of tenancy cleaning?
A: Our End of Tenancy Cleaning includes a deep and proper cleaning of the whole property from top top to bottom with no exceptions! This is a precise cleaning which is covered with a strong attention to the detail. This service might be described as a spotless clean.

Q: Is the End of Tenancy Cleaning guaranteed?
A: Our End of Tenancy is a guaranteed service. Our guarantee is valid for the next 48 hours upon completion of the clean! This means that if there's an issue our team is available to come back and cover a re cleaning session completely free of charge!

Q: Do I need to be at home during the end of tenancy cleaning?
A: It is not necessary for the Customer to be there during the cleaning. Our service is well organized and flexible. Of course you will need to be there in the beginning to meat our cleaning team and if possible at the end to inspect the standard of the service.

Q: Are the cleaning detergents included in the price?
A: Our End of Tenancy Clean is a full service. Our price is always final and we never amend it on the day of the clean. We do supply all the needed equipment , detergents and cleaning tools because this simply makes the service professional.
Meet Our Cleaners
In order to make our services available to even the most price-sensitive clients, we offer discounts and free-of-charge advice on how to reduce the cost of a given service by inspecting their home and scratching out services that aren't needed immediately or are altogether unnecessary given the state of the property.
End of tenancy cleaning services are gaining popularity among people in the metropolitan area as well as the suburbs. Wherever in London you are located, we offer quick solutions to your cleaning problems. The services we offer vary greatly to include top to bottom cleaning of the whole property including kitchen and bathroom.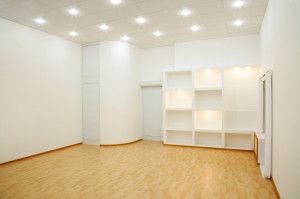 Move out cleaning services are carried out by extensively trained professionals whose expertise is the upshot of months of experience and regular company trainings and close scrutiny by senior cadres. During the training period our employees are not simply told how to tackle cleaning problems, but they are taught to use top-of-the-range equipment and as a result hone their skills. They are also taught how to exercise their expertise to come up with prompt solutions to suddenly sprouted problems.
More Areas We Cover
Upholstery and sofa cleaning are part of our end of tenancy cleaning package. It's a handy service that is carried out on site in your home and thus saves you the trouble of removing furniture from your property and driving it to a dry cleaner. We use couple of well-known and proven techniques: hot water extraction method that's preferable if you are treating natural fibres. It's a technique that guarantees full stain removal, while preserving the fabrics of your upholstered furniture. Dry cleaning is another wildly used method – it's good for delicate settee restoring their original condition with ease. And finally come stain removers and steam cleaning that extracts the grime form the very base of your furniture and leaves it immaculately clean.