Deep Cleaning London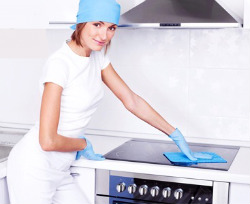 When asked "How often you perform deep cleaning procedures at home? " most people say that the lack of time is the main reason for the dirt and mess at home. But even if you perform cleaning procedures on regular basis, sometimes you just can't get rid of the great amount of dirt and dust accumulated at your home. It's everywhere, in the kitchen, in the bathroom, stuck deep into the carpet fibres and the worst of all is that it looks like it's here to stay.
Now you have the exclusive opportunity to make all the grime completely disappear without making any efforts. A thorough deep cleaning procedure is recommended at the beginning of every season but you can rely on our assistance every day. Here is a brief presentation of all the benefits you get from booking a deep cleaning procedure with us: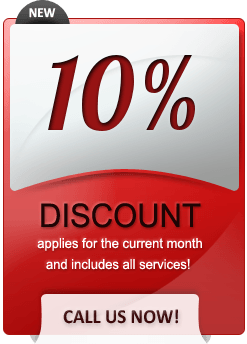 Deep Cleaning
Prices
Regular Cleaning
£12

£11

One Off Cleaning
£13

£12

Deep Cleaning
£15

£14
Deep Cleaning Includes:
Team of professional cleaners
24/7 Customer support
Flexible appointing hours
Affordable prices
Get an
INSTANT QUOTE

!
Absolutely perfect thorough cleaning!
I can't believe how you transformed my home. Big THANKS!
I couldn't imagine my home shining like this!
I don't know more affordable way to get your home in a perfect condition.
Q: What cleaning tasks are included in the deep cleaning?
A: Deep cleaning is also so called a spring cleaning. It includes a proper cleaning of the whole property with no exceptions.

Q: Do I need to be at home during the deep cleaning?
A: We do not insist Clients to be at home during the service. Since our Deep Cleaning is an hourly based service, we would require a list of tasks and requirements just to make sure that everything will be covered upon your expectations.

Q: Are the cleaning detergents included in the price?
A: We are able to supply cleaning equipment and detergents upon request. For their provision we have two different options. If you are available to provide the equipment and the detergents this will reduce your price and save you expenses.

Q: How many cleaners will come for the deep cleaning session?
A: Depending on the size of your property and your request we are able to send a different number of cleaners. Usually out Clients would prefer a team of two to four cleaners.
Meet Our Cleaners
Rest assured that the cleaning detergents used will be of utmost quality. We are an environmentally friendly company that is also concerned about the customers' health so we apply harmless cleaning supplies for a complete peace of mind.
Even though they are invisible with a naked eye, we guarantee that the bathroom tiles are among the areas, full with germs and bacteria. Our cleaning operatives will pay special attention to those problematic areas in order to ensure the fresh and bacteria free environment at your property.
Every spot and stain requires different treatment and the usage of various cleaning supplies and old tricks. Your cleaning experts are experienced and prepared to deal with every cleaning issue promptly and efficiently. Apart from paying attention to the stains, they will also remove all the dust and sanitize every dirty and greasy area.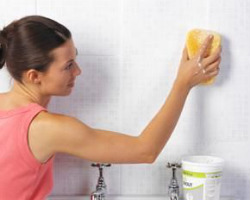 Our flexibility enables us to perform the cleaning procedure before or after the working hours, at the most convenient to you time. We will adjust our schedule in accordance with yours and the cleaning visit will take place when you wish.
We maintain the lowest possible price rates in the cleaning industry but under no circumstances will we compromise with the quality. You will get a professional thorough deep cleaning service at your home or office at affordable price. Unlike most cleaning companies that add a fee if you book a procedure during the bank holidays, we don't charge our customers any extra money.
Your kitchen cabinets and appliances will be properly treated with mild chemicals so any damage will be avoided.
Areas We Cover:
We don't have a day – off. Our cleaning operatives and call – centre supporters are available every day including weekends and holidays. Feel free to contact them and get some additional information about the details of the deep cleaning procedure. They will be happy to answer all your questions and schedule a cleaning visit for you. Your presence during the cleaning procedure is not compulsory. You can indulge yourself in a more enjoyable activity and we guarantee you will be pleasantly surprised by the results when you get back home.